How to Pick the Right Adhesive for YOU?
March 22 2023 – Tammy Kay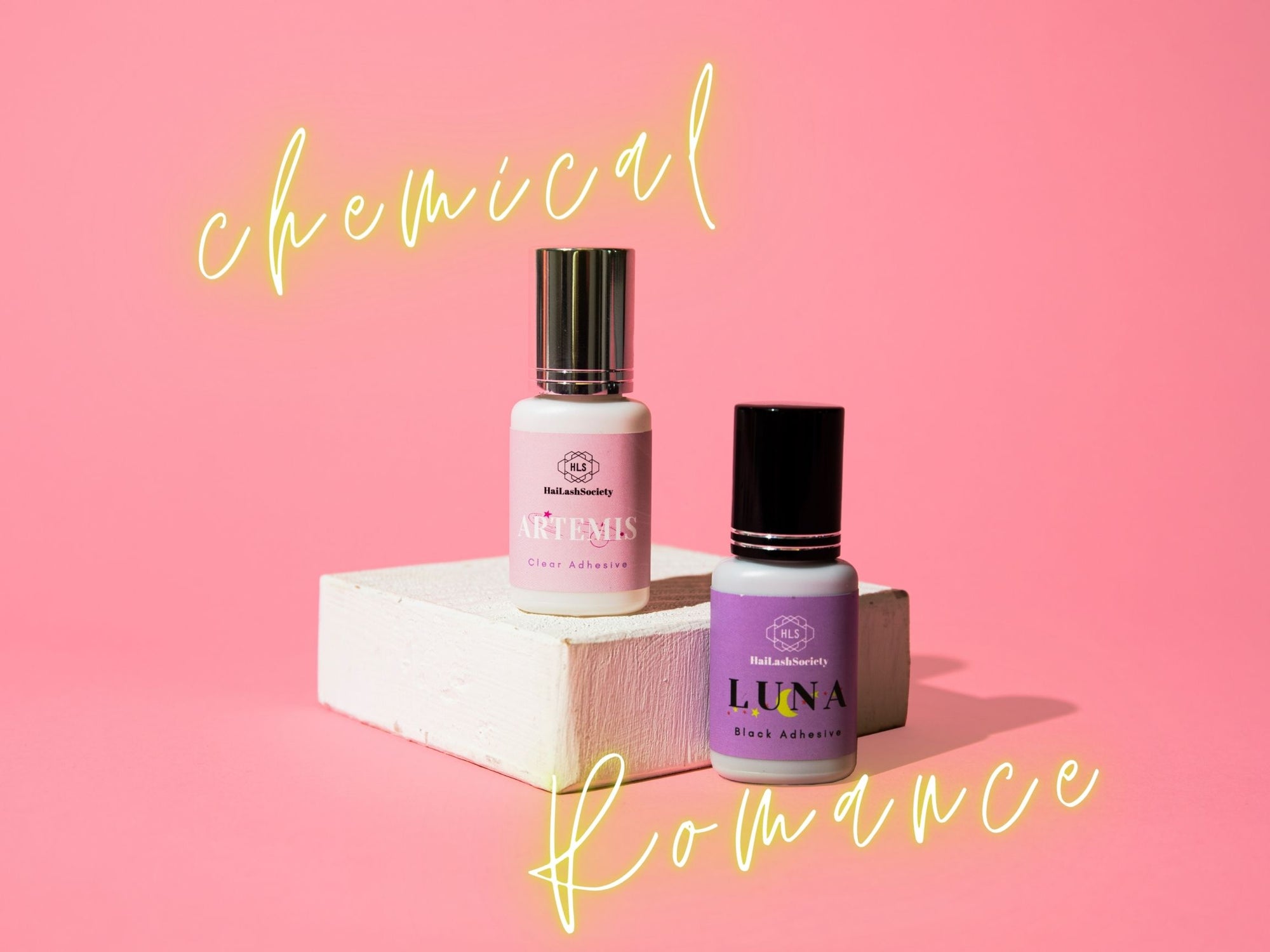 Great retention ISN'T about what adhesive you use, but HOW you use the adhesive to your benefit!  
When choosing the right adhesive for your lash business, there are several factors to consider.
These include the humidity and temperature of your workspace, your lashing speed, and the sensitivity of your clients. It is important to do your research, read reviews, and test out different options to find the ONE that works best for you and your clients.
Most adhesives on the market contain mainly: Cyanoacrylate, Polymethyl Methacrylate, Stabilizer, and Carbon Black pigment.
Cyanoacrylate - the main ingredient that creates bonding between different surfaces.
Polymethyl Methacrylate (PMMA) - it is used to strengthen Cyanoacrylate bond and ensures the lashes will stay in place.
Stabilizer - allows the Cyanoacrylate to stay in its liquid form and determines the curing speed of the glue.
Carbon Black Pigment - color pigment.
Remember to always prioritize quality ingredients in your adhesive selection.
At Hai Lash Society, we source our adhesives directly from a certified Korean facility that meets the highest safety and quality standards.
Our adhesives are latex-free, vegan, and cruelty-free.
The ingredients have been extensively tested to ensure their safety and effectiveness. With our adhesives, you can have peace of mind knowing that you are providing your clients with the best possible products for their lash extensions.